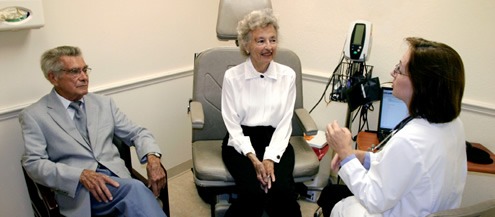 We Bring Experience and Compassion to Long Term Care
Resources
Agape Long Term Care has put together this section of useful information and links to help our clients learn more about long term care issues and the companies and agencies that are available to help.
Helpful Links
Jump to a category
Specialists
Specialist Organizations
Government Agencies
Special Interest Groups

Links to Specialists
AARON RUBIN, CFA, CFP® & AARON RUBIN, JD, CPA, CFP®  Financial Planners
RICHARD DAYTON - Estate Attorney, Elder Law
DAVE SAMUELS CFP, CLU, AIF Wealth Management
Senior housing locator expert
Estate Organizing
RANDEE SMITH - Eldercare Consulting and Geriatric Care Management
Other Services Offered By Agape Long Term Care
| | |
| --- | --- |
| Caregivers | Chiropractor |
| Volunteers | Mediators |
| Meals | Ombudsman information |
| Transportation | Age counseling |
| Home care/services | Transition counseling |
| Daily money management | Grief counseling |
| Senior activity provider | Funeral, burial, end of life arrangements |
| Personal chef | Retirement counseling |
| Organizers | Legacy counseling |
| Pet companions | Burial/cremation |
| Social services | Home access installation & remodeling |
| Medicare experts | Home alert systems |
| Document shredding | Personal scooters |
| Home therapy | Legal case managers |
| Emergency preparedness | Mobile Notary service |
| Dementia care coaching | Reverse mortgages |
| Acupuncture | Viatical services |
Links to Specialist Organizations
CALIFORNIA PARTNERSHIP FOR LONG TERM CARE
AMERICAN ASSOCIATION FOR LONG TERM CARE INSURANCE
THE CORPORATION FOR LONG TERM CARE CERTIFICATION
Government Agencies
These are among many government agencies that provide information and assistance to older adults and their families or may be of special interest.
Centers for Medicare and Medicaid Services
Department of Health and Human Services
Department of Veterans' Affairs
Equal Employment Opportunity Commission
National Institute of Mental Health
Pension Benefit Guaranty Corporation
Social Security Administration
Special Interest Groups
These are among many special interest organizations that provide information and assistance to older adults and their families.
Alliance for Retired Americans
American Association of Retired Persons (AARP)
American Bar Association Commission on Law and Aging
Commission on Accreditation of Rehabilitation Facilities/Continuing Care Accreditation Commission
Commission on Legal Problems of the Elderly
National Alliance for Caregiving
National Academy of Law Attorneys
National Association of Retired Federal Employees
National Center for Assisted Living
National Committee to Preserve Social Security and Medicare
National Senior Citizens Law Center
Retirement Living Information Center
Active Living Coalition for Older Adults
American Association for Geriatric Psychiatry
American Health Care Association
American Parkinson Disease Association
National Alzheimer's Association
National Senior Health & Fitness Day
Senior Fitness at Fit for Life