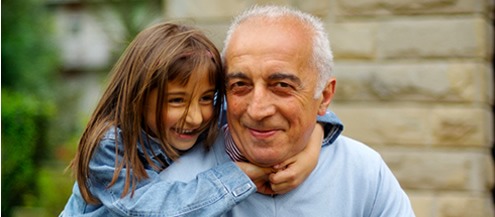 We Bring Experience and Compassion to Long Term Care
Caregiving
Caregiving is hard work. Nobody wants to be a caregiver; they do it as an act of love. I never heard of a 7 year old who when asked what they wanted to do when they grew up said, "I want to be a caregiver for my parents!" And there are no schools, no adult education classes, nor college courses to teach us to be caregivers. Caregivers (read adult children) may have their lives abruptly and drastically interrupted by a catastrophic health care issue for which neither they nor their parents were prepared. Often caregivers face the inevitable twin emotions of guilt and depression which accompanies such an event. Let's face it; Americans are in denial regarding aging, so we just don't deal with it. 49% of 60 year olds in America still have at least one parent alive. The decisions that a child will have to make for the parent at a time when there is much stress, emotions, and unexpected problems, are critical to not only the parent's life, but the caregiver-child's too. Remember, it seldom is the person needing the care that suffers the most. They will get the care no matter what, but it is the caregiver who really suffers the most. The idea is to manage the care, not provide it.
The loved one's physical or mental health decline can either come as a gradual, slow process, or sudden, urgent emergency that must handled immediately. Either way, the caregiver must have a plan for Caregiving. This requires foresight and thought. Make sure their affairs are in order: estate planning, insurance, finances & retirement, legal, take inventory, etc. Determine where they will live. Most people want to stay at home, age in place. Have the caregiver educate themselves on the Caregiving process and what will be needed in their particular case.
The sites below are some resources to help in this monumental planning process. They are specific to the San Jose and surrounding areas, but many are useful no matter where you live. Take advantage of them and support groups.
Locators for Facilities and Services
Senior Centers & Adult Care Centers
Sites That Rate Institutions and services
Websites for Caregiving
Eldercare Locator
Eldercare Locator, a public service of the U.S. Administration on Aging connecting you to services for older adults and their families.You can also reach us at 800-677-1116
Benefits Checkup
Answer some questions to find benefit programs that can help you pay for medications, health care, food, utilities and more
CalFresh Program (formerly Food Stamps)
408-325-5194
Family Caregiver Alliance
This is the oldest and perhaps most respected organization that's helped serve the needs of caregivers. They also have a dandy Web site (www.caregiver.org) that offers a Family Care Navigator map which lists a broad range of caregiving services in each state.
211 information
Gives 24/7 community, health, and disaster information, child care, senior services, counseling, food, shelter, job services, and much more.
Administration on Aging
The mission of the Administration on Aging (AoA) is to help elderly individuals maintain their dignity and independence in their homes and communities through comprehensive, coordinated, and cost effective systems of long-term care, and livable communities across the U.S.
California Department of Aging
The California Department of Aging (CDA) administers programs that serve older adults, adults with disabilities, family caregivers, and residents in long-term care facilities throughout the State. The Department administers funds allocated under the federal Older Americans Act, the Older Californians Act, and through the Medi-Cal program.
 Assist Guide Information Services
This is a fabulous Web resource for caregivers that you can get information on topics such as home care, daily living aids, long-term care solutions, support services, legal and financial help and more. It also lets you ask questions, links you to other caregivers for support and information, and offers a variety of checklists that suggest tips on what to do as a caregiver and how to do it.
Caring.com
Relatively new on the scene, www.caring.com is another wonderful site that offers tons of practical information, articles, caregiving to-do lists, links to local resources and much more.
The 40/70 Rule
How and when to have "the talk" with your parents
Family Caregiving 101
Created by the National Family Caregivers Association and the National Alliance for Caregiving is a great site for finding assistance, answers, new ideas and helpful advice for you and the person you're caring for.
Careminds with CareSite
An innovative free feature that aids families and friends in managing the care and support of an elder loved one.
Eldercare Financial Resource Locator Tool, Paying for Senior Care
Retirement Living Information Center
AARP
At www.aarp.org/family/caregiving you can find tips and worksheets and on a wide range of issues including long-distance caregiving, as well as access to their Caregiving Tool Kit.
International Council on Active Aging
Medicare Help
To help with your caregiving/Medicare questions the Centers for Medicare & Medicaid Services recently created a new Web site called Ask Medicare. At www.medicare.gov/caregivers you can find out what Medicare and Medicaid will cover, search for and compare home care and long-term care options and much more.
Alzheimer's Caregiving
Caring for a person with Alzheimer's disease or some other form of dementia can present some unique and difficult challenges. To help, a top resource is the Alzheimer's Association (www.alz.org, or call 800-272-3900). It puts caregivers in touch with local resources, support groups, medical professionals and provides caregiving tips to handle every behavior and phase of the disease. Also see the Alzheimer's Disease Education and Referral Center at www.nia.nih.gov/alzheimers.
The Caregiver's Voice
The independent voice of family and professional caregivers for adults
with cognitive impairment or dementia caused by Alzheimer's, stroke, related
illness, or trauma. The Caregiver's Voice brings hope and strength
to caregivers through knowledge, support, and humor.
Cancer Care
If you're caring for a cancer patient, a top Web site is www.cancercare.org, which provides cancer support services including counseling and education, as well as where to find financial assistance and get practical help. You can also call 800-813-4673 and get help over the phone.
Drug Watch
Our organization is an awareness group that aims to educate the public about prescription drugs, over-the-counter medications, and medical devices that have the potential to cause patients serious harm.
Lotsa Helping Hands
If you're sharing caregiving responsibilities with other family members, friends or a home care aid there are Web resources that can help you coordinate together. Sites like www.lotsahelpinghands.com and www.caregiverhelper.com let caregivers post updates about medications being taken, doctor's appointments, meal plans and anything else you want to communicate. These sites can help reduce the stress and time it takes to inform all caregivers involved so something isn't missed or overlapped.
FINRA Investor Education Foundation 55+
Internet web sites on care resources and caregiving, for example, www.elderweb.com, www.healthinaging.org/public_education and www.caregiving.org
National Association of Professional Geriatric Care Managers
Santa Clara County Public Library
Among other things, you can get Senior Discounts, passes to Tech Museum, 3 free downloads per week of iTunes, information on 50+, Accessible Services, Events, Get healthy, and more.
Veteran's Administration
800-827-1000
To report neglect, abuse:
Start with Adult Protective Services for those living in the community, or the ombudsman (advocates) for those in facilities, and follow with a police report. Other organizations that provide oversight and advocacy are:
Assisted-living facilities: California Department of Social Services, www.dss.cahwnet.gov
Skilled-nursing facilities: California Department of Public Health, www.cdph.ca.gov
California Long-Term Care Ombudsman Program hot line: 800-231-4024
Alameda County Long-Term Care Ombudsman Program: 510-638-6878
Attorney general's Bureau of Medi-Cal Fraud and Elder Abuse: 800-722-0432
Your local police department or sheriff's office
Other resources:
Age Wave
Age Wave is the nation's foremost thought leader on population aging and its profound business, social, healthcare, financial, workforce and cultural implications.
Senior Health Risk Calculators for Healthy Aging
Free health care for people who do not have insurance, Medi-Cal, or Medicare
National Council on Alcoholism and Drug Dependence, Inc.
REHAB AND MEDICARE: THE ULTIMATE GUIDE TO ADDICTION TREATMENT FOR SENIORS WITH MEDICARE
Services
Aging Services Collaborative of Santa Clara County
Certified Relocation and Transition Specialist (CRTS™)
National Association of Senior Move managers
REALTOR Property Resource (NAR) for real estate agents only
Home Services
National Private Duty Association
Older Adults Care Management (A division of IOA)
Pathways Home Health, Hospice & Private Duty
Bright Horizons
Provide backup Caregiving if a regular caregiver cancels for a day.
Lifesaving Information for Emergencies (formerly VIAL of Life)
Locators for Facilities and Services
Alzheimer's Resource Directory
Senior Living communities in the United States
AARP
Locator by state, county, city to 17,000 SNFs
Assisted Living Facilities Guide

Assisted Living Federation of America
Recovery Connection
Rehab Center Locator
Networking
The Senior Roundtable
In the San Francisco Bay Area, a monthly meeting of people in the Senior Market that is excellent for networking.
Aging In Place Resources
Living Well, Assisted Living at Home
Beacon Hill Village
For community-based services, check with local Area Agency for Aging.
National Association of Area Agencies on Aging
National Aging in Place Council
Center for Aging Services Technologies
National Association of Home Builders, Certified Aging-In-Place Specialist
Person Care
Products and resources for seniors
Utilities Assistance
800-288-2020 New customers
877-858-7463 Existing AT&T customers
Discounted phone service for those who qualify
800-743-5000
Check for several low rate programs
Low-Income Home Energy Assistance Program (LIHEAP)
Community Action Agency
866-675-6623
Senior Centers & Adult Care Centers
U.S. Administration on Aging's Eldercare Locator
www.eldercare.gov or 800-677-1116
Sites That Rate Institutions and Services
California Health Care Foundation
National Citizen's Coalition for Nursing Home Reform
California Advocates for Nursing Home Reform
Commission on Accreditation of Rehabilitation Facilities
American Seniors Housing Association (ASHA)
National Senior Citizens Law Center
U.S. Government Accountability Office